Prof. Dr. Ingrid Piller, Macquarie University Sydney, Australia
The opportunities inherent in multilingualism
1 December 2018, by Judith Keinath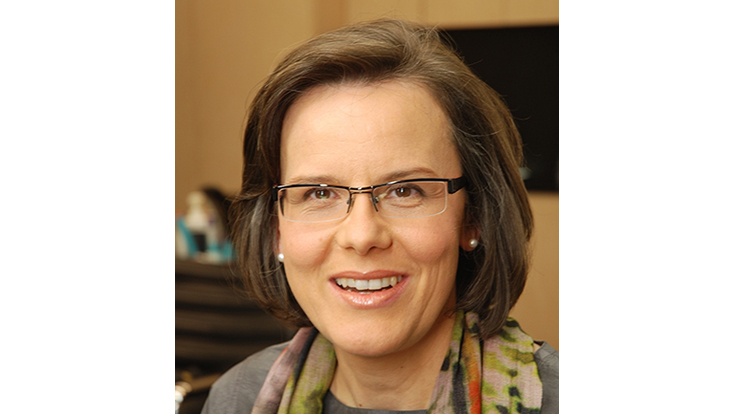 Photo: Marcin Debski
Ingrid Piller is one of eight recipients of a 2018 Anneliese Maier Research Award from the German Alexander-von-Humboldt Foundation. The award is designed to finance research collaboration over a period of up to five years with specialist colleagues in Germany. It will enable her to pursue research into language education in linguistically diverse societies in collaboration with colleagues at Hamburg University.
Sociolinguist Ingrid Piller specialises in topics that are becoming increasingly relevant in today's society: intercultural communication and multilingualism. Piller focuses on the social consequences of linguistic diversity:
What opportunities does multilingualism offer for social participation?
And how do language deficits affect the cultural, economic and political involvement of migrants?
To address questions like these, the German linguistics specialist, who lives in Australia, also ventures outside her strictly academic research: in 2009, Ingrid Piller launched the blog www.languageonthemove.com, which looks at multilingualism in the context of globalisation and migration and has already received several awards.
At the University of Hamburg, she will contribute her international expertise to broadening research on multilingualism, language acquisition and linguistic education and expand comparative research between Australia and Germany.
Her first stay in Hamburg will be from 1. Dec 2018 to 15. Feb 2019.

Born in Germany in 1967, Ingrid Piller is Professor of Applied Linguistics at Macquarie University in Sydney, Australia. She took her doctorate at TU Dresden in 1995 and subsequently continued her research at Ithaca College in the United States, the University of Hamburg, Sydney University and the University of Basel before moving to Macquarie University in 2007. Ingrid Piller is, amongst others, editor-in-chief of the international journal Multilingua and editor of the science blog www.languageonthemove.com.
---