Social responsibility
Accessibility
Sustainability comprises not only ecological and economical aspects, but also social ones. Accessibility is an important point in this respect.
All rooms used during the conference are wheelchair accessible. The only venue that poses problems in this respect is the ship on which the ERC Social Event takes place. But here, the staff of the ship or the student assistants in attendance on the boat will be pleased to assist you.
To make the keynote accessible for all participants, online sign language interpreters will translate this part of the event. The translation and live subtitles can can be watched on an extra screen.
For other lectures, sign language interpreters can get free entry, if organized in advance.
Fair trade
To produce one cup of coffee, 130-140 litres virtual water are used. However, if the coffee is grown in a country with abundant rainfalls, more than 90% of this water is rainwater. Then, this whopping number is not as much of a problem as it might appear. More of a problem is the fact that most coffee comes from monocultures, which replace rain forests, increase soil erosion, require large quantities of fertilizer and pesticides, etc. Therefore, it is important to use coffee from mixed cultivation with shade trees from organic farming, which avoids most of these problems.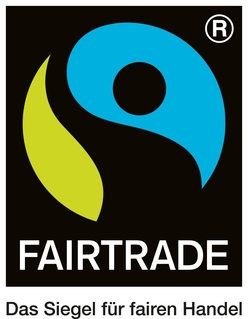 Coffee and tea offered at the conference all carry the Fair Trade label and are organically grown. This means that the farmers receive guaranteed minimum prices for their products and that the plants are grown following social, economic and ecological sustainability criteria.
Sustainability education
Education is a university's most effective tool for influencing society and meeting its public obligations. Thus, we need to ask how students can become educated citizens able to take part in and lead public discourse on what is worth protecting and how to do so. Education is a complex but major responsibility and we need to think about how to foster a serious concern for a sustainable future in our students.
In the activity area we present three projects which all should be fun, but which you can also adopt easily for other purposes of education:
Activity Role Play LGBTQ+: In the related activity, conference goers are asked to share rites of passage from their own cultures in the activity area, and consider how these may differ for sexual minorities.
Activity Insect Hotels and Seed Bombs: Participants are invited to get creative, making insect hotels and seed bombs in the activity area.
Activity The 'Sustainability Campus Walk': By using this app you start on a treasure hunt to find all the Sustainable Development Goals in the UHH campus and surroundings. By walking around the campus and answering puzzles with this app, you can see the active work the university is engaged in to co-create a better future.