EDUREFORM

EDUREFORM is a 4-year project coordinated by Chitkara University. It is funded by the European Union's Erasmus+ program. Four Indian universities, 4 European universities, 2 secondary schools, and a small or medium-sized enterprise (SME) take part.
EDUREFORM's goal is to foster awareness of the Fourth Industrial Revolution (4IR) and to enable current and future Indian secondary school teachers to ameliorate the expected social impact of 4IR on the Indian labor market.
Focus areas
SHORT-TERM GOALS:
To enable future teachers and teachers in training to create the conditions for ameliorating the negative impact of 4IR on India's workforce
Pilot activities in Indian secondary schools to improve pupils' analytical, critical, and creative abilities
Step-by-step and sustainable expansion of the EDUREFORM network as an open platform
Investment in the development of parallel activities to increase capacities
MID-TO-LONG-TERM GOALS:
Ameliorating the impact of 4IR on the Indian labor market by fostering the critical and analytical abilities of Indian secondary school pupils
Introduction and continuous application of teaching methods to foster the critical, creative, and analytical abilities of Indian secondary school pupils
Recognition of EDUREFORM as national best practice. Fostering awareness of the role of teachers in ameliorating social challenges in connection with 4IR
Development of new Indian-European initiatives and further development of EDUREFORM
Parallel measures to increase capacities. Founding of an Indian-European alliance for teacher training.
Partners:
4 Indian universities:
Chitkara University
The Maharaja Sayajirao University of Baroda
Savitribai Phule Pune University
Shivaji University
 4 European universities:
University of Latvia
 Universität Hamburg
JAMK University of Applied Sciences
Italian University Line (Università Telematica degli Studi IUL)
2 secondary schools:
Chitkara International School I Liceo artistico, coreutico e musicale
Candiani-Bausch
1 SME:
Activities: a selection
 EDUREFORM MOOC
As part of the project, an MOOC was developed with an Italian university. The course introduces and explains innovative tools.
 EDUREFORM Vocational Training for Teachers
For Indian teachers, the second half of the project's term will include advanced training opportunities at master's level. The training will focus on innovative teaching tools.
EDUREFORM Student Mobility in Hamburg
At the end of September 2023, 7 Indian students will complete a 3-week internship at 2 different Hamburg Gymnasien as part of the project.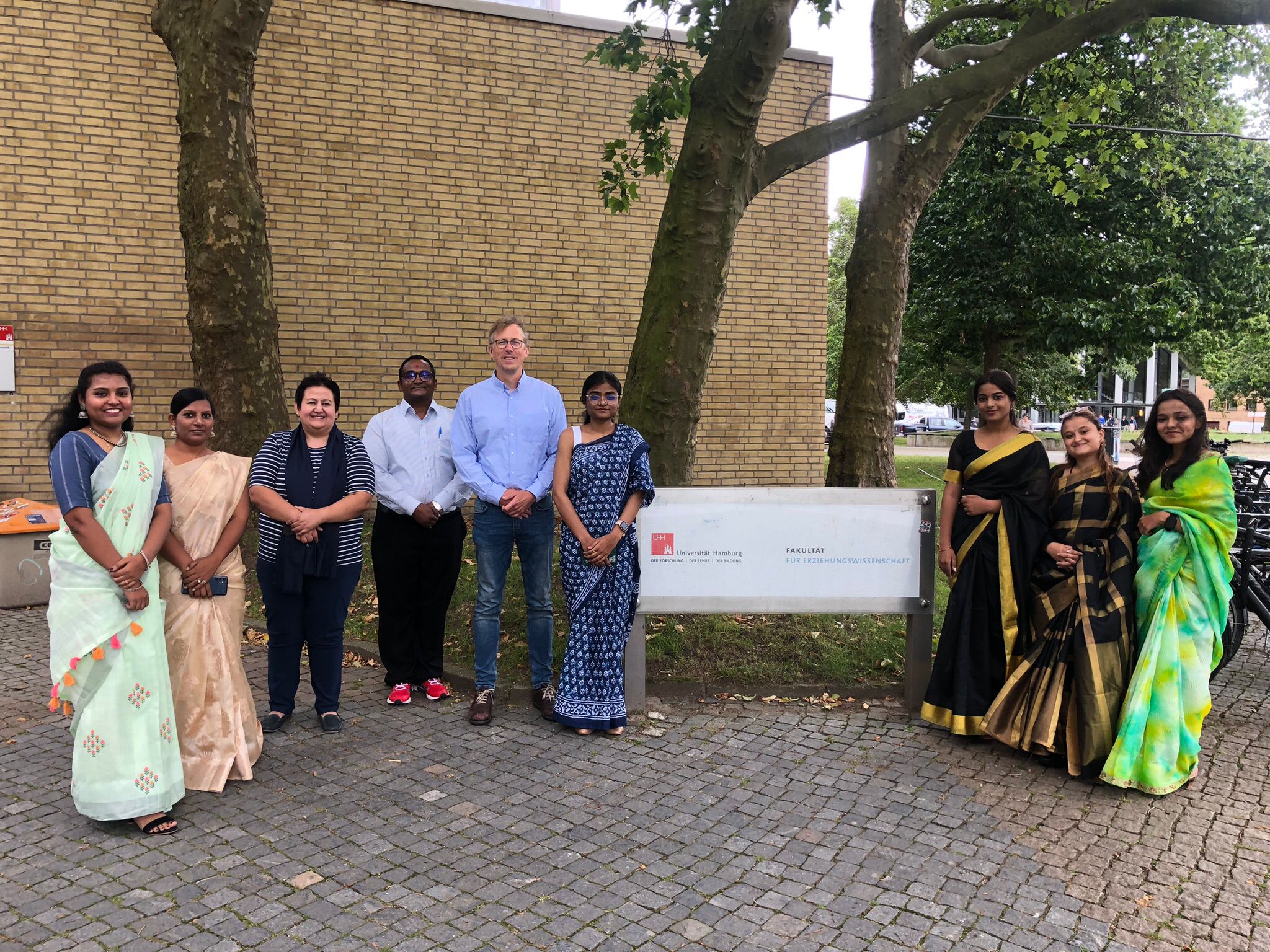 The EDUREFORM Handbook for Innovative Pedagogy
There is a handbook for all tools developed within the scope of the project. Download handbook for free
Project team:
Project head: Prof. Dr. Wilko Reichwein
Project coordinators:
Prof. Dr. Werner Kuhlmeier (werner.kuhlmeier@uni-hamburg.de)
Prof. Dr. Wilko Reichwein (wilko.reichwein"AT"uni-hamburg.de)
Former staff:
Jun.-Prof. Dr. Andreas Zopff
Dr. Sören Schütt-Sayed