"I was especially happy that the internship strengthened my career resolve."
15 June 2022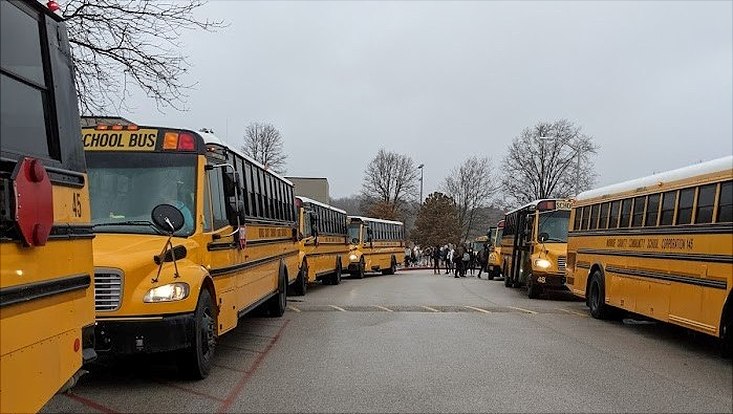 Photo: UHH/privat
In spring 2022, 14 bachelor's students in teacher training programs completed an introductory internship at schools in Ghana and the United States; a student from the United States also came to Hamburg for a teaching placement. This article summarizes their experiences.
As part of the project Diversity Contexts in Teacher Education (DiCoT), we developed an exchange project jointly with our partner universities University of Education Winneba (Ghana) and Indiana University Bloomington (United States), to enable bachelor's students in teacher training programs to complete introductory internships at the respective locations. Conversely, students from our partner universities come to Hamburg for various types of training.
In the middle of February, the first students from our faculty traveled to Ghana and the United States to complete their 4-week introductory internships. Shortly thereafter, the first students from Indiana University Bloomington came to Hamburg for their 8-week teaching placement.
Here are a few excerpts from our students' testimonials:
"What I liked best was the history lessons of a very young teacher who managed in every lesson to create an atmosphere that enabled students to participate with enthusiasm in lively discussions with sometimes very personal contributions but also sound arguments. I am very grateful that I could observe his compelling lessons and I will definitely use one or the other of his methods in my future classroom."
"I was especially happy that the teaching staff welcomed us with open arms and I had the feeling that we could learn from each other without both thinking the other person wants to get their way."
"During the internship I had a lot a 'Eureka'! moments that will positively impact my teaching later. The biggest surprise for me was the hospitality and openness of Americans and how the local community welcomed and integrated us."
"I was especially happy that the internship strengthened my career resolve and now I'm even more certain that I have chosen the right profession."
"In order to teach my future students to step outside of their comfort zone and take risks, I traveled across the ocean to another country and did just that. Through my experience at the Brecht-Schule, I expanded my understanding of the goal of language in education. My host family challenged me to immerse myself in the community, which allowed me to meet people of so many different backgrounds."
Are you now inspired to do an introductory internship abroad? Then just apply by 30 June 2022 for a placement in Brazil, Ghana, or the United States. More information here (in German only).