Dilbar Ernazarova, M. Sc.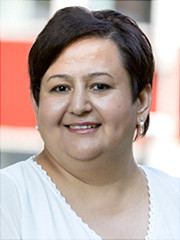 Erasmus Coordinator
Address
Universität Hamburg
Faculty of Education
Referat Internationalisierung
Von-Melle-Park 8
20146 Hamburg
Office
Room: 326
Office hours
Tuesday, Thursday 10-12 a.m. (office hours) and by arrangement
Contact
Key aspects of activity
Coordination of the Erasmus+ programme
Advising and supporting incoming and outgoing students, lecturers and staff of the faculty in the Erasmus programme, coordination of Erasmus agreements.
.