Prof. Dr. Mirjam Steffensky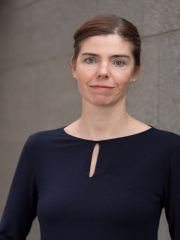 Professor for Chemistry Education
Chemistry Education
Address
Universität Hamburg
Faculty of Education
Department of Social Sciences, Mathematics and Natural Sciences Education (EW5)
visitors: Alsterterrasse 1, 20354 Hamburg
postal address: Von-Melle-Park 8, 20146 Hamburg
Office
AT1
Room: 538
Contact
Please, visit the homepage of the Chemistry Education Group
Curriculum Vitae
Professional Activities
| | |
| --- | --- |
| current | Professorship Educational Research - Chemistry Education, University of Hamburg |
| 2010 - 2020 | Professorship (Associate) Chemistry Education, Kiel University, and Deputy Head of Department of Chemistry Education, IPN - Leibniz Institute for Science and Mathematics Education |
| 2008 - 2010 | Professor (Associate) Early Science Education, University of Münster |
| 2002 - 2008 | Assistant Professor Chemistry Education, Leuphana University Lüneburg |
| 2000 - 2002 | Editor "Angewandte Chemie" Wiley Weinheim |
| 1998 - 2000 | Doctoral Researcher, Chemistry Department, Technical University Braunschweig |
| 1995 - 1998     | Doctoral Researcher, Chemistry Department, University of Hamburg |

Education
| | |
| --- | --- |
| 2000 | PhD in Chemistry, Dissertation Title: Isolation, Identification, and Synthesis of Signal Compounds from Spiders, Research Group Prof. Dr. Stefan Schulz, University of Hamburg |
| 1990 - 1995 | Studies in Chemistry, University of Hamburg and University Newcastle upon Tyne, UK |
Publications
Shortlist of publications
Kleickmann, T., Steffensky, M. & Praetorius, A.-K. (2020). Quality of Teaching in Science Education. More Than Three Basic Dimensions?  Zeitschrift für Pädagogik, 66, Beiheft 1/20, 37–53.
Barenthien, J.; Oppermann, E., Steffensky, M. & Anders, Y. (2019) Early science education in preschools – the contribution of professional  development and professional exchange in team meetings, European Early Childhood Education Research Journal, doi:      10.1080/1350293X.2019.1651937
Lorentzen, J., Friedrichs, G., Ropohl, M., & Steffensky, M. (2019). Förderung der wahrgenommenen Relevanz von fachlichen Studieninhalten: Evaluation einer Intervention im Lehramtsstudium Chemie. Unterrichtswissenschaft, 60(2), 32. https://doi.org/10.1007/s42010-018-00036-1
Steffensky, M. (2018). Frühe naturwissenschaftliche Bildung. Kita-Fachtexte. Verfügbar unter: https://www.kita-fachtexte.de/texte-finden/detail/data/fruehe-naturwissenschaftliche-bildung-1/.
Barenthien, J., Lindner, M. A., Ziegler, T., & Steffensky, M. (2018). Exploring preschool teachers' science-specific knowledge, Early Years, online    first DOI: 10.1080/09575146.2018.1443321.
Meschede, N., Fiebranz, A., Möller, K., & Steffensky, M. (2017). Teachers' professional vision, pedagogical content knowledge and beliefs: On its relation and differences between pre-service and in-service teachers. Teaching and Teacher Education, 66, 158-170. doi:10.1016/j.tate.2017.04.010 
Steffensky, M., Gold, B., Holodynski, M. & Möller, K. (2015). Professional Vision of Classroom Management and Learning Support in Science Classrooms—Does Professional Vision Differ Across General and Content-Specific Classroom Interactions? International Journal of Science and Mathematics Education 13, 351-368. DOI: 10.1007/s10763-014-9607-0
Steffensky, M., Lankes, E.M., Carstensen, C.H. & Nölke, C. (2012). Alltagssituationen und Experimente – Was sind geeignete naturwissenschaftliche Lerngelegenheiten für Kindergartenkinder? Zeitschrift für Erziehungswissenschaft, 15, 37-54. DOI:10.1007/s11618-012-0262-3
Steffensky, M., Parchmann, I. (2007). University labs for kids: Science education for children - teacher education for students!, Chemistry Education in Research and practice 8(2), 112-122.
Schwippert, K.; Kasper, D.; Köller, O.; McElvany, N.; Selter, C.; Steffensky, M.; Wendt, H. (Hg.) (2020): TIMSS 2019. Mathematische und naturwissenschaftliche Kompetenzen von Grundschulkindern in Deutschland im internationalen Vergleich. 1. Auflage. Münster: Waxmann.