Movement, Games, and Sports
Mitarbeiterinnen und Mitarbeiter
Professorinnen/Professoren
aktive Professorinnen/Professoren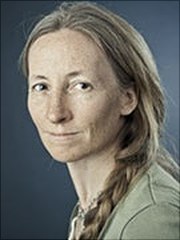 Photo: Bähr
Professor
Languages and Aesthetic Disciplines Education (EW4)
Von-Melle-Park 8
20146 Hamburg
Room: 614
Fax: +49 40 42838-2112
Office hours
Office hours during the Winter Semester 2021 /22

Office hours take place from 13-10-21 til 26-01-22 from 12-13 pm on wednesdays

13th/20th/27th of October
03rd/10th/17th/24th of November
01st/08th/15th of December
05th/12th/26th of January

Not

on dates:
22th/29th Dec, 19th Jan

Please sign up for an appointment in this calendar:
https://terminplaner4.dfn.de/NuF2dQyKnEkSaE4w
Office hours are conducted via Zoom. A Zoom room will be designated and described in the calendar.


You will also find information on the password for the Zoom room

.
If you have questions, contact Ingrid Bähr's secretary, Kerstin Schattschneider (kerstin.schattschneider@uni-hamburg.de).
From 27th of October on appointments can be held in presence!


If you neither prefer to talk to Ingrid Bähr via Zoom, please send her an information at the appointment day.
Professor
Didaktik der sprachlichen und ästhetischen Fächer (EW 4)
Von-Melle-Park 8
20146 Hamburg
Room: 613
Fax: +49 40 42838-2112
Office hours
zur Absprache von Sprechstundenterminen bitte Mail senden
Wissenschaftliche Mitarbeiterinnen/Mitarbeiter
Other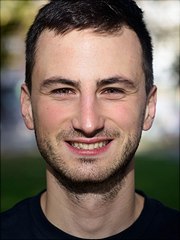 Scholarship holder / doctoral student, funded by the Rosa Luxemburg Foundation
Von-Melle-Park 8
20146 Hamburg