NaQua
NaQua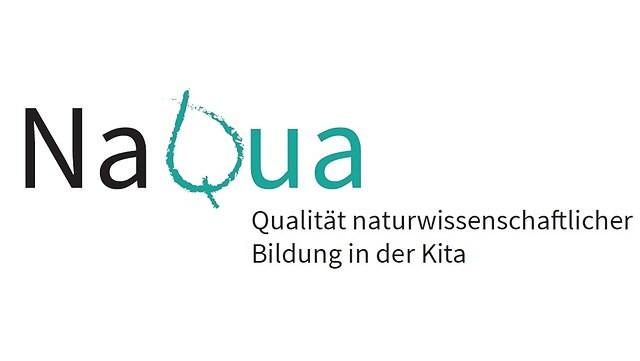 NaQua
Quality of early science education in preschools: Influencing factors on the side of the preschool teachers and the institutions
Duration 05/2020-04/2022
Funding: DFG (STE 1816/5-1)
Project team
Prof. Dr. Mirjam Steffensky & Dr. Julia Barenthien,  Universität Hamburg
Prof. Dr. Yvonne Anders, Dr. Elisa Oppermann & Dr. Lars Burghardt, Universität Bamberg
Objectives and background
Children acquire educationally relevant competences in the field of science already in preschool (Koerber, Sodian, Thoermer & Nett, 2005; Steffensky et al., 2019). In addition, children are interested in topics of animate and inanimate nature and are motivated to deal with them, e.g. when playing with sand and water (Oppermann, Brunner, Eccles & Anders, 2018). Initial findings on the effects of early science competences on later school achievement (Grissmer, Grimm, Aiyer, Murrah & Steele, 2010; Morgan, Farkas, Hillemeier & Maczuga, 2016) also highlight the importance of early childhood education for a successful educational path. For promoting this potential already at preschool age, learning opportunities on science topics integrated into everyday life are suitable. These opportunities must first be recognised by preschool teachers and then accompanied by them in a cognitively stimulating way. In addition to the individual prerequisites of the children, the quality of the process (interactions between preschool teachers and children) is decisive here. Previous studies provide indications of relations between individual facets of preschool teachers' professional competences and process quality. However, there is a lack of studies that jointly examine cognitive and motivational professional competences, the institutional level and process quality and assess their relative contribution to quality development. The "NaQua" study examines the relationship between institutional prerequisites, preschool teachers' professional competences and the initiation and quality of support for learning opportunities integrated into everyday life in more detail.
Research questions
1.     What opportunities in everyday situations do the preschool teachers recognise to specifically promote the children's competences?
2.     What is the relationship between selected structural and orientation-related quality features of the institution (qualification of preschool teachers, implementation of science in the pedagogical concept, quality development) and a) the observed process quality of everyday life in preschool groups and b) the process quality in planned learning opportunities specific to science that are characteristic of everyday life?
3.     What is the relationship between the characteristics of professional qualification and the
competences of the preschool teachers (professional qualification, professional development, interest, self-concept and self-efficacy, science-specific knowledge, ability to recognise science-specific educationally relevant everyday situations) and a) the observed process quality of everyday life in preschool groups and b) the process quality in planned science-specific learning opportunities typical of everyday life?
4.   How is the general process quality related to the science-specific process quality?
Design and method
In a cross-sectional design, data is collected at the establishment, process and preschool teacher level. Data for the assessment of the domain-specific process quality are generated on the one hand by means of live observations of everyday events and on the other hand by means of video recordings of partially standardised everyday situations (play with sand and water). Tests and questionnaires will be used to record the characteristics of the institutions and the professional competences of the preschool teachers.
Literature
Goswami, U. C. (Hrsg.) (2010). The Wiley-Blackwell handbook of childhood cognitive development (Blackwell handbooks of developmental psychology, 2nd ed.). Malden, MA: Wiley-Blackwell.
Oppermann, E., Brunner, M., Eccles, J. S., & Anders, Y. (2018). Uncovering young children's motivational beliefs about learning science. Journal of Research in Science Teaching (55), 399–421.
Grissmer, D., Grimm, K. J., Aiyer, S. M., Murrah, W. M. & Steele, J. S. (2010). Fine motor skills and early comprehension of the world: two new school readiness indicators. Developmental Psychology, 46 (5), 1008–1017.
Koerber, S., Sodian, B., Thoermer, C. & Nett, U. (2005). Scientific Reasoning in Young Children: Preschoolers' Ability to Evaluate Covariation Evidence. Swiss Journal of Psychology, 64(3), 141–152.
Morgan, P. L., Farkas, G., Hillemeier, M. M. & Maczuga, S. (2016). Science Achievement Gaps Begin Very Early, Persist, and Are Largely Explained by Modifiable Factors. Educational Researcher, 45 (1), 18–35.
Steffensky, M., Anders, Y., Barenthien, J., Hardy, I., Leuchter, M., Oppermann, E., . . . Ziegler, T. (2018). Early Steps into Science - EASI Science. Wirkungen früher naturwissenschaftlicher Bildungsangebote auf die naturwissenschaftlichen Kompetenzen von Fachkräften und Kindern. In Stiftung Haus der kleinen Forscher (Hrsg.), Wirkungen naturwissenschaftlicher Bildungsangebote auf Fachkräfte und Kinder. Wissenschaftliche Untersuchungen zur Arbeit der Stiftung "Haus der kleinen Forscher" (Band 10). Opladen, Berlin, Toronto: Verlag Barbara Budrich.