E²D² adapted - Early Education in Data Management Decisions an adapted Course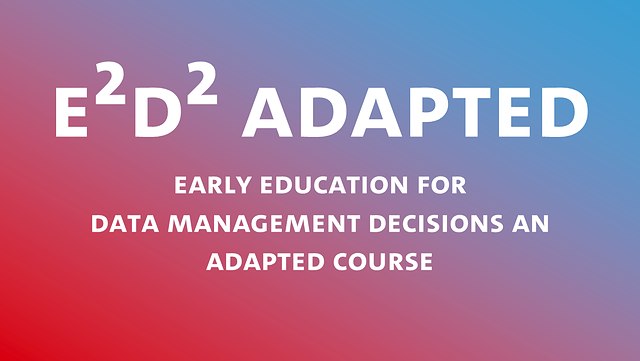 Project Management: Dr. Juliane Jacob, Prof. Dr. Sandra Schulz
Research associates: Jana Neumann
Duration: 04/23 - 03/24
Funding: Digital and Data Literacy in Teaching Lab (DDLitLab) mit Geldern der Stiftung Innovation in der Hochschullehre
Aims and Background:
The project "E²D² adapted - Early Education for Data Management Decisions an adapted Course" aims to contribute to the modular development of students' research data management competencies.
The core of the project are research data management (RDM) modules that are variably integrated into university teaching. This means, for example, in individual seminar sessions or as a block, in presence, digital or hybrid, and in German or English. The modules address the following content (1) basics of research data management as well as legal and ethical aspects of data handling, (2) data quality issues and data cleaning strategies, (3) data research, advantages and disadvantages of data re-use, research tools and strategies, and (4) individual supervision regarding RDM for students' theses.